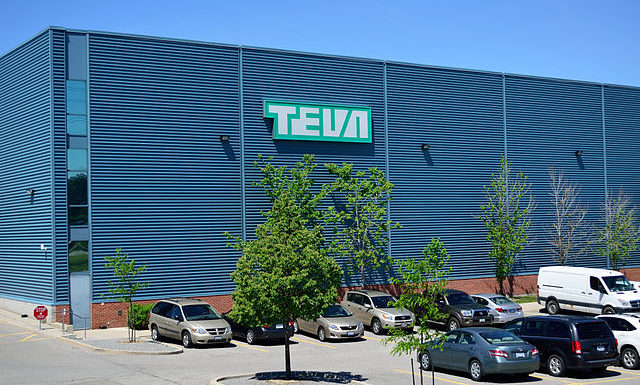 Teva Pharmaceuticals (TEVA 9.83 -0.09 -0.91%) is no less than the world's #1 drug company in the Generics segment.
For those who still wonder, Generics, in short, are drugs made by plants others than those having developed – and patented – the active ingredient. New drug molecules are typically patented by their founders, granting them some period whereby they are the only ones able to commercialize it. As the patents expire, others are free to produce similar drugs using the same molecule. this is usually where prices go down and margins get a hit for the Pharma group that originally patented the drug.
Many Pharma companies, such as Teva, have decided to focus on producing Generics vs. investing in R&D to develop their own molecules. Although the Generics market is, by definition, more competitive, the cost and timeline associated to bringing new products to market are drastically shorter and the net margins for Generics company much stabler.
Over the last few years, Teva has accumulated a warchest with its cash account reaching $3.4Bn at end of March 2015. Active in a sector constantly consolidating, Teva made a bold move in trying to acquire competitor Mylan (NASDAQ:MYL 31.67 +0.15 +0.46%) without success, even when offering over $40Bn for it.
Resigned to gain its critical mass, Teva turned around and went on to buy Allegan (NYSE:AGN 193.02 +0.03 +0.02%)'s Generics unit for $40.5Bn in July 2015.  Interestingly, three months later, Pfizer (NYSE:PFE 42.10 +0.29 +0.69%) announced that it is negociating with the same Allergan to absorb the rest of its business, which would boost Pfizer's market cap to over $330Bn (and add Botox to its product portfolio).
Teva made the news again early October with its acquisition of Mexican Generics Manufacturer Rimsa for $2.3Bn. The ticket price may seem small comparing with the $40Bn mentioned earlier but the move is nonetheless very interesting as it positions Teva as a leader in Mexico, the second largest Latin American market and a market known for its high barriers to entry. It also means that Teva now has a foot in many more LatAm countries, small when taken individually but representing, as a block, emerging markets that are fast-growing and showing tremendous potential in the decades to come as their economies strenghten and public policies on healthcare grow.
Take a look at Rimsa. With $227M in Revenues (2014), it is a small player using worldwide standards but a fairly large one in LatAm. However, while Teva's Sales hovered around $20.3Bn year after year between 2012 and 2014, Rimsa's grew 10.6% annually. Note also that, assuming a 15% for 2015, that transaction would be valued at close to 9x Sales.
More than through its organic growth, Rimsa also adds to Teva the ability to further penetrate neighboring LatAm markets. Whereas making a $20M-$50M acquisition in, say, Central America or Colombia may not make much sense for a giant like Teva, it would make for a very reasonable transaction for Rimsa, both financially and strategically.
The other most likely outcome of this acquisition is that the other Mexican Pharma companies will most likely accelerate their acquisition sprees in the near future to best protect themselves and their territory from Teva going forward. Given the multiple paid by Teva for Rimsa, this could make for some interesting discussions.
Quite possibly, it will also drive quite a few LatAm entrepreneurs to ask for unreasonable prices for their business, a phenomenon I like to call the Burt's Bees effect. Clorox acquired the company for a net price of $925M in 2007. It generated $170M in Sales, yielding a 5.6x Sales multiple. Five years later, most entrepreneurs I talked to in the cosmetics sector still used that transaction as a reference to value their own company, disregarding that, by then, Clorox had recorded a $250M goodwill impairment (Yes, they grossly overpaid for it).
Image Credits: Raysonho @ Open Grid Scheduler.