About Us
M&A Today-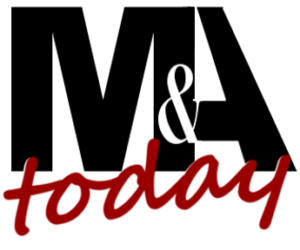 www.MnAToday.com – is an online space dedicated to the world of Mergers & Acquisitions.  Run by an investment professional that has been involved in the M&A space for over a decade, M&A Today is a place for me to express views, ideas and comments about the sector as well as comment on recent transactions and more.
Our modern economy is an ever changing one with, every day, companies merging, acquiring, and divesting of divisions locally or globally. The idea behind this site is to provide a place where consumers and professionals alike can discuss and learn more about this topic so frequently on the news and, hopefully, help to understand better some of the market dynamics behind them.
I welcome input from everyone in the comment section of every post as I believe that a discussion can only add value to the topic.
Similarly, I invite people who would like to share their thoughts on a transaction, an industry trend, or other M&A related topics to send their thoughts via the Submit Your Post page or by email at [email protected].  Upon review, I'll be happy to post your think piece, news, or opinion here under the category Readers' Posts, as well as any other categories of relevance.
Contact Form
Alternatively, you can reach out at [email protected] with any question, comments and other observations.
If you'd like to share and expand on the discussion on Twitter, you'll find this site's profile at @MnA_Today and its Facebook page there.
For platform-related problems or comments please email at [email protected].
Tired of spam? Get your free spam filter today!