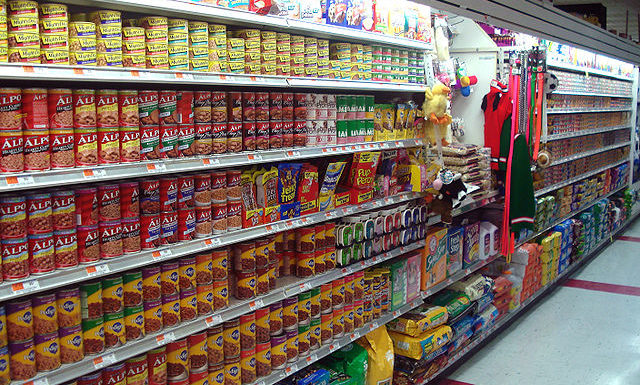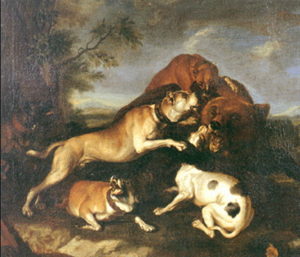 As a kid, I remember considering unfair that my aunt would give a fresh ground beef patty to her dachshund but only a slice of ham to me. And I was her favorite nephew…  Believe it or not, from that time, I've been paying close attention to the Pet Food market, probably intuiting early on that there was money to be made there… and it looks like I'm not the only one.
The Pet Food market has been booming for years, even decades, and does not seem anywhere close to slowing down. For instance, trends in large cities and, generally in 'first world' countries, are to opt for having a dog over having a kid. In the US, for example, the population of 20 lbs or less dogs has doubled between 2007 and 2013, as reported by Euromonitor.  The move seems so pronounced that even the Pope expressed concern over it.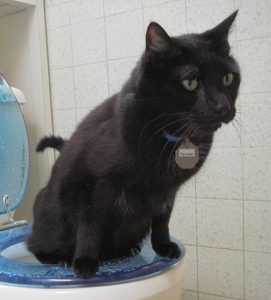 Indeed, both Mintel and Euromonitor confirm that the path my aunt took a few decades ago seems to be the preferred one going forward with a shift towards premium, super premium and holistic offerings. I think Mintel's Amy Kraushaar summarizes it best "Pet food dollar sales remain strong due largely to the pet food humanization trend." Pet food humanization basically means buying pet food that has human-grade ingredients and formulas that have more meat and/or fish and less to no grains.
Looking at Euromonitor's country-specific stats and forecasts, we see that the segment growth is moderated in the US and Western Europe with anticipated growth rates for the period 2015-2020 of 2.6%-2.8% in the USA and roughly 0.5% to 1.5% in Western Europe. The trend in these mature markets will be more of a continued shift towards higher quality products.  However, developing markets show tremendous growth for the category, such as 11%+ in India, China, Peru and the UAE; or 7%-8% in the Philippines, Morocco, Colombia, Indonesia and Thailand.
M&A in the premium and holistic Pet Food space has boomed as well in the last years, following the consumers shifts. Recent notable (read large) transactions have included Mars' purchase of the P&G Pet division (Eukanuba, Iams and Natura brand portfolio) for $2.9Bn in September 2014 and, more recently, ex-Del Monte Foods renamed Big Heart Pet Brands was acquired for $5.8Bn by The J.M. Smucker Company who felt like they were being left aside and wanted to get on the Gravy Train. This last deal equates to a valuation of nearly 20x trailing twelve months (TTM) EBITDA.
Within the trendy Holistic Pet Food segment, I believe all prominent brands have been acquired by now, either by a PE Fund eager to ride the healthy pet food trend and score a solid exit or by strategic buyers such as Mars or Nestlé Purina. The latter, for example, announced end of July 2015 its acquisition of Merrick Pet Care from Private Equity group Swander Pace Capital. Merrick had, itself, acquired in 2012 a highly specialized pet food company, Castor & Pollux Natural PetWorks, adding to its portfolio two lines of organic and natural food and a line of snacks and treats. This acquisition also helped Merrick reach some scale as its revenues, at the time, ranked the company among the small players, even in the natural pet food segment.  As is the norm in close to all deals involving the sale of a natural/organic company to a large conglomerate, the news has had its critics.
Meanwhile, 2 well known players in the healthy and holistic pet foods space recently did rather successful IPOs:
Freshpet went public on the NASDAQ as 

FRPT 38.36 -0.36 -0.93%

 in November 2014 raising $156MM with a share price of $15 (above $12-$14 target). Currently, the company has a market cap of approx. $340MM for TTM Sales of $102MM. Trading at around $10 a share, yes, it's lower than its IPO price but still equivalent to an enterprise value of over 3x TTM Sales and a whopping 197x TTM EBITDA.
Blue Buffalo Pet Products was the other, anticipated, IPO. Owned by Invus Group, the company basically reached a such a scale where IPO was seen as its only viable exit option. With shares priced at $20 (above the $16-$18 initial range), the IPO raised $677MM and share price rose 36% that day. Also trading on the NASDAQ, 

BUFF 40.00 0.00 0.00%

is also down from its IPO price, trading at around $18 as of right now. However, here too, current enterprise value is nothing to laugh about: With TTM Sales of $975MM, its market cap hovers around $3.53Bn giving us a healthy 3.8x Price/Sales multiple and 20x EBITDA.
We'll probably won't see that many big ticket acquisitions in the Holistic or Natural Pet Foods in the next few year for the simple reason that the pool of candidates is rather dry. Merrick's acquisition was anticipated to happen within the 2015-2016 period given that it had been in Swander Pace's portfolio since 2010. I would expect Solid Gold to be next the next large ticket sale in the sector… but not for a while as VMG Partners barely invested in the company end of 2013.
Image Credits: "Pet Food Aisle" by I, Jeffrey O. Gustafson, "Bear-bating Abraham Hondius 1650" by Abraham Hondius – a painting in a private collection. , "Panther, a toilet-using cat" by Wikimedia Commons.