With Abbott's (ABT 108.48 +1.49 +1.39%) $25Bn bid for St. Jude Medical (STJ 80.82 0.00 0.00%) made official on Thursday, and with this being only yet one more multi-billion-Dollar bid in the space this year, one is left wondering how much longer will this sector be able to continue that trend.
The NY Times reported last Thursday that the Abbott-St Jude merger is expected to be accretive in the first year post-closing, adding 21 cents per share in 2017 and 29 cents the subsequent year.  We also learn in this article that the bid, representing a 37% premium over St Jude's stock price, is primarily driven by Abbott's desire to strengthen its position in the cardiovascular devices segment, yielding combined expected sales of $8.7Bn in the segment (and combined Last Twelve Months – LTM – Sales of $25.94Bn).
Has to be for Synergies! Wait, What Synergies?
Surprisingly, given the expressed interest to strengthen an area that represents one third of the combined revenues, the anticipated synergies – or cost cutting – on this deal is only of $500M – or roughly 11% of St Jude's total operating expenses (and 2.8% of Abbott's).  I get that there is a lot of value in keeping the Sales organization pretty much intact for both companies but, given the size of both groups, I would have expected that combining them would allow for more cost cutting on the back-office, administrative side.   So much for the proverbial 1 + 1 = 3…
I guess they share Warren Buffet's opinion of Synergies, a term "widely used in business to explain an acquisition that otherwise makes no sense".
So what does it means for the consumers?
Most likely, it will mean a further push in the cardiovascular devices segment, given its weight on the combined entities' numbers. That is good news for the consumers as the 2 groups should be joining forces in the R&D field, which can be expected to yield more innovative devices in the years to come.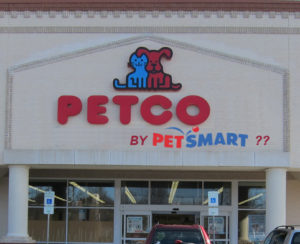 On the not so positive side, Valeant (VRX 23.40 -0.83 -3.43%) has been in the news so often in these past months that the question, I believe, has been well answered, or at least in part. Sometimes, companies manage to gain such a position through acquisitions that they can take advantage of it to raise their prices, at the detriment of the consumers or, in the case of the Pharma space, the payers (consumers, insurance firms, public coverage, etc). That is basically why there are anti-trust bodies in most developed economies.
An other issue that I think we, as consumers, may face with overzealous consolidation is that of the importance of product recalls (and of the prior damages leading to those recalls).  Let's take the Pet Food industry as an example. In 2012, a massive recall happened across 8 non-related brands (different companies) because all were manufactured by the same company. That is just one of many similar examples.
Now, in this example, multiple non-related companies are involved but all have a common point: they all manufactured their products through one of a few kibble producers in the US. This producer outsources the production for dozens of brands of all size and price points and spread across the entire US.   Now imagine that this producer and all its clients were in fact only 1 company. Most likely the recall would have been even larger as more ingredients could have been shared across the various recipes and all the production would have been concentrated in only those factories when presently, some of the affected brands work with more than 1 co-producer.
Still not convinced?
Let's take another example from 2010: DeCoster Egg Farms, the US' third largest producer of eggs at the time recalled 500 million eggs tied to an outbreak of salmonella affecting over 1,000 individuals across the US.  Two farms were involved in this recall, both properties of DeCoster Egg Farms. As it turns out, the contamination was in the feed. As both farms were related, both received the same feed (here are those synergies) and, hence, both produced contaminated eggs.
Those eggs were then sold to numerous supermarket chains, often time also under private label brands, further increasing the list of recalled brands and the spread of the contamination.
OK, Then Consolidation is Bad for the Consumer, Right?
Well, not necessarily! In the case of Pharma, thanks to consolidation, many groups managed to thrive by diversifying their revenues and were able to reinvest a significant portion of their income into R&D to find and develop new drugs. The life expectancy and the overall quality of life would be nowhere near what we know today if Pharmaceuticals firms had been prohibited from merging in the past.
It's unfortunately a lot harder to define what is good and what is not so good for the consumer.
Sometimes it's not too hard, for example, Valeant identifying drugs that sell cheap, gobbling them up and jacking up the prices is, well, not ideal for the consumer. Pfizer's (PFE 47.84 +0.76 +1.61%) failed tax inversion deal with Allergan (AGN 193.02 +0.03 +0.02%) would not have been good for the US Consumer in general (moving the HQs to Ireland would have meant less tax Dollars for Uncle Sam).
Sometimes, it's harder to see the bad. For example, When Whole Foods Markets (WFM 41.99 0.00 0.00%) acquired Wild Oats, many feared that would be a step back for the -still young- organic industry. Fast-forward a few years, I fail to see the negative aspect. The group has since grown tremendously, continuously helped to make organic and natural foods more and more mainstream, and allowed for much smaller local chains to grow or establish themselves by 'freeing' those hardcore anti-establishment shoppers.
Image Credits: Images Money by TaxRebate.org.uk, Ano Lobb.