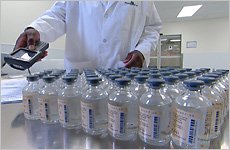 Today's Pharma big deal is in the compounded drug segment. AmerisourceBergen, not at all shy when it comes to acquisitions, announced its acquisition of PharMEDium Healthcare Holdings from Private Equity Fund Clayton, Dubilier & Rice for a mere $2.575 Billion.
More than a good exit for Clayton, Dubilier & Rice – less than 2 years after buying the Company from Oak Investment Partners, this deal allows AmerisourceBergen to further penetrate healthcare facilities as PharMEDium serves over 3,000 hospitals. Now, there's a lot of pharma jargon when it comes to compounds drugs. When talking with some colleagues about this acquisition, a question that came up was why would AmerisourceBergen, a distributor, who want to get into producing drugs with all the regulatory bureaucracy that it entails.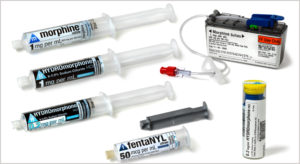 A short answer for this one is that, in fact, PharMEDium is closer to a distributor than it is of a manufacturer. They basically pack injectable drugs into delivery containers (mainly pouch or syringe) in a sterile environment. Being a 503B Outsourcing Facility (that PharMEDium segment's name) does entail adhering to current good manufacturing practice (CGMP) requirements and does require FDA visits but the purpose of the products being strictly for medical use, these facilities are (or, as the official text says, can be) exempted from FDA approval requirements and the requirement to label products with adequate directions for use. So, ultimately and to dump it down a bit, PharMEDium is basically repacking and mixing drugs into smaller containers. Why would hospitals buy it from PharMEDium and not do it themselves?  Simple, if the process is not entirely sterile, the risk of infecting the patients is high and the associated cost – and PR nightmare – even higher. So, buying it from a third party allows to transfer said risk to them.
The aforementioned press release amplifies that "PharMEDium is the premier provider of customized outsourced CSPs that meet specific hospital and physician clinical needs and quality standards in formulations that are not otherwise commercially available." In other words, PharMEDium's 2,000 SKUs of compound sterile preparations allow AmerisourceBergen to expand its reach within hospitals with products that are in demand. In September 2012, an outbreak of Fungal Meningitis caused by contaminated preservative-free MPA steroid injections pushed many hospitals to buy these products from large suppliers such as PharMEDium and, thus, protect themselves from possible liabilities. We see no reasons for this trend to revert.
Plus, this acquisition seems the be the first one in this segment for AmerisourceBergen, thus opening the door for a segment consolidation in the years to come. PharMEDium represents only 4 of 56 503B Outsourcing Facilities in the US. I imagine that, if AmerisourceBergen can generate $30M in sinergies in this deal, possible sinergies when acquiring additional facilities operating in the exact same field have to be much higher.
PharMEDium's history is also transaction-heavy. The Company was formed in early 2003 by Baird Capital Partners as a vehicle to acquire Compass Services – Baxter Healthcare's intraveneous admixture services division.  Baird then sold a stake to Oak Investment Partners in May 2007 for an estimated value of around $200M. Financial considerations were undisclosed at the time, but Fortune later reported that Oak made a $67M investment in the Company.  Both PE Funds then exited this investment in a sale to Clayton, Dubilier & Rice in a deal closed on January 29, 2014 reported at an enterprise value of $900M by Fortune and around $1Bn by AltAssets (the value seems quite rational as it's on the low side of CD&R's advertised investment criterias). Also, Oak Investment would have generated a 6x return whereas Baird would have scored a 44x return in the sale. AltAssets also reported that Management kept skin in the game in CD&R's acquisition.
Given the short holding period, I would venture to guess that the investment was either not working out or, on the contrary, had a very good 2014 – or scored big contracts – to justify flipping the investment at a high premium.  Given Thomson Reuters' note, I'd lean towards the later. 5x return in under 24 months is not bad at all!
Image Credits: PharMEDium.